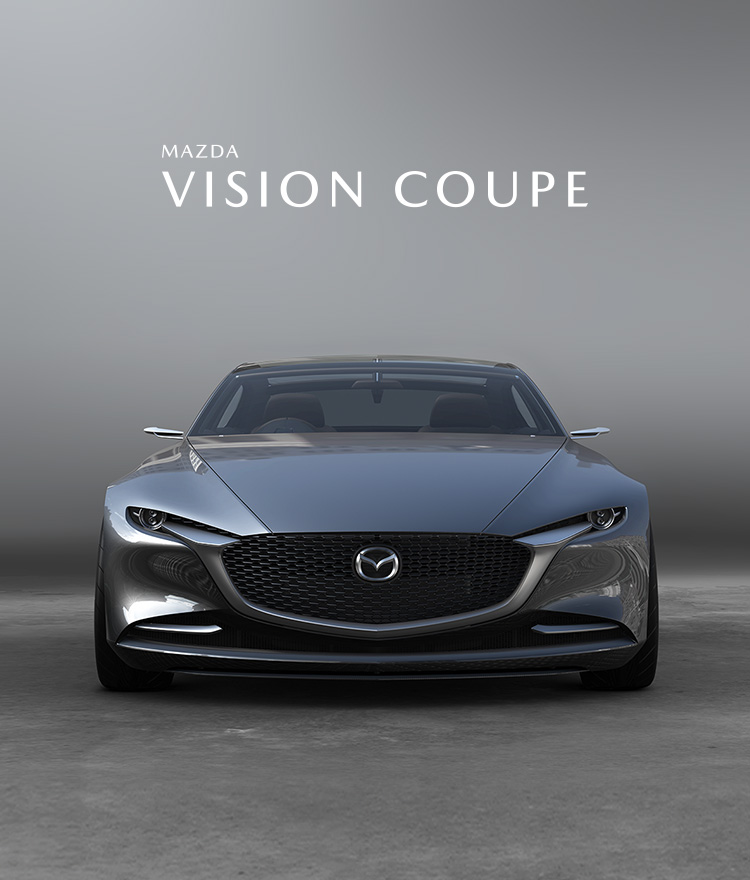 Mazda VISION COUPE
The Mazda VISION COUPE perfectly embodies the elegant and refined atmosphere that is the target of next-generation Mazda design.
Within the flowing 4-door coupe configuration the strikingly beautiful silhouette gives stirring visual expression to the vehicle's high performance, while the sculpted athletic form is free of all fussy or unnecessary elements, a key factor in Mazda's minimalist design approach. Strong highlights on the shoulders contrast with continuously changing reflections on the body sides to express a new sense of controlled vitality, giving rise to a uniquely Mazda sense of elegance derived from Japanese aesthetics.
The VISION COUPE sets the stage for the introduction of Mazda's eye-catching, further evolved KODO design.